The financial media is churning out doom-and-gloom stories 24/7—and that's keeping many folks on the sidelines when they should be buying.
Sure, you could say that about almost any period in history, but it's especially true in 2017, when stocks have done this:
A Steady Ride Up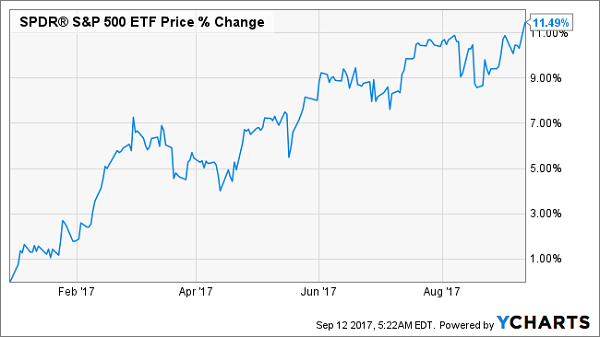 Consider this chart for a moment. This gain came during the Russia scandal, the North Korea nuclear threat and environmental and humanitarian disasters caused by Hurricanes Harvey and Irma.
Can you see any of those events in the chart above?
I can't.
In reality, stocks aren't political and they're not emotional. The truth is, they only go up and down if a major news story also has a major financial impact.…
Read more