Oil stocks—and their fat dividends—are breaking out to new highs.
Question for you. If Fed Chair Jay Powell hadn't printed a bunch of money over the past 14 months, would energy stocks still be this electric?
Chairman JP Prints Lots of Money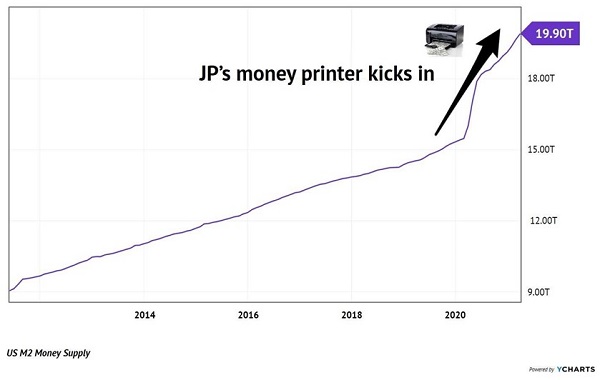 My take? No way. Their recovery would be (much) more muted.
According to the International Energy Agency (IEA)—the best and most unbiased source of industry information I know—world oil demand is projected to hit 96.7 million barrels per day this year.
Meanwhile, global supply is just 93.6 million barrels per day. Production was halted when the world shut down a spring ago.… Read more