Believe it or not, in today's "no yield" world, there are still 845 stocks that boast dividend yields of 3%. And 34 that pay more than 10%!
You Still Have Options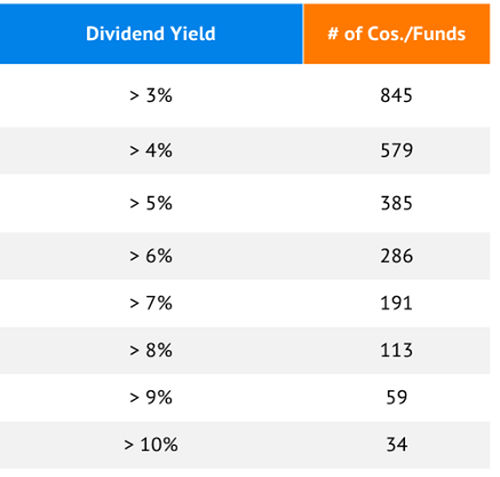 Note: U.S.-listed companies and funds with market capitalizations or AUM greater than $300 million. Source: Standard & Poor's
Big yields can make a big difference. A 3% payout on a million-dollar portfolio is $30,000 per year in dividends. That's nice, but we can "supersize" it to $100,000 annually with the 10% payers.
If any of these yields are safe, of course.
In the world of high yield, security is tricky.… Read more