Many people are desperate for any decent yield these days, which is making oil and gas funds (with payouts that can stretch into the double digits) look attractive.
But the trouble with buying these funds now is that you're putting yourself at risk of price drops far bigger than any yield you might collect. That's a worst-case scenario for anyone in retirement or hoping to clock out in the next few years.
Another thing to consider is that the argument for investing in energy funds is based on the recent improvement in oil prices, which appears to be accelerating.
Recent Oil-Price Moves Mislead …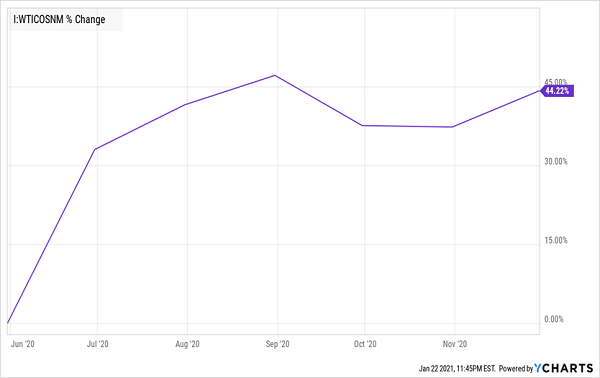 I've seen a few pundits point to a "boom" in oil prices, selectively choosing time periods like the one above, to argue in favor of jumping into energy stocks and funds.… Read more