We all love 7% yields here. But how do you feel about Sprint's 7.88% bonds that mature in September 2023?
Well, the company might make it until then. Shares trade for pocket change at just over $6. Equity investors in Sprint (S), however, have been (wait for it) sprinting to the exits lately:
The Stock Feels the Weight of Sprint's Debt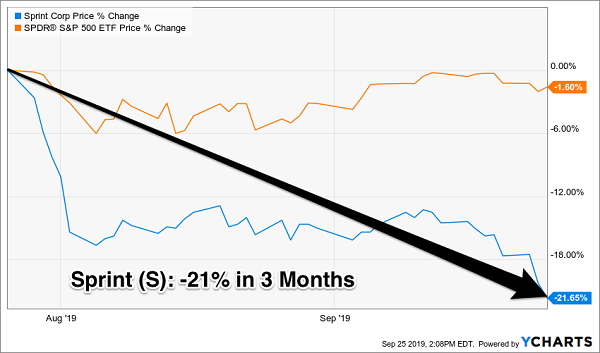 For a position this risky, I'd want to watch it closely. I'd also want to be able to sell it at the first sign of distress.
Unfortunately, that isn't going to be possible. If you own the Sprint 2023's, you've got company–$320 million to be specific!… Read more