Boring is perfect when we're talking retirement investing.
We'll let others take the S&P 500's sad 1.7% yield and frequent mood swings. While we direct our attention to an elite trio that yields 8.2%.
You read that right. Eight-point-two-percent per year… in dividends alone! That's an excellent $82,000 in annual income on a million dollar portfolio. Or $41,500 on a $500K nest egg. You get the idea.
Plus our yield cushion will help soften a September selloff. (Because let's face it, this is most likely a bear market rally we're in the middle of.)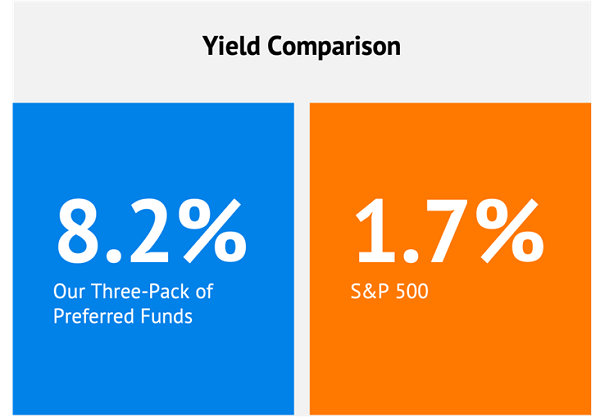 No, the stock market doesn't just give out 8.2% yields for nothing.… Read more