Today I'm going to give you my full investment forecast for 2018—and name 2 high-yielding closed-end funds (CEFs) poised to soar after the new year rolls in.
But before we get to that, we need to cast a quick eye back over 2017, because 2 things that happened this year are setting us up for big gains next year.
And 2017 was a terrific year for stocks—something that came as a surprise to many folks (but not me).
When we started the year, a slew of fears were encouraging bears to warn of an impending stock-market crash. Then the SPDR S&P 500 ETF (SPY) did this:
A Great Year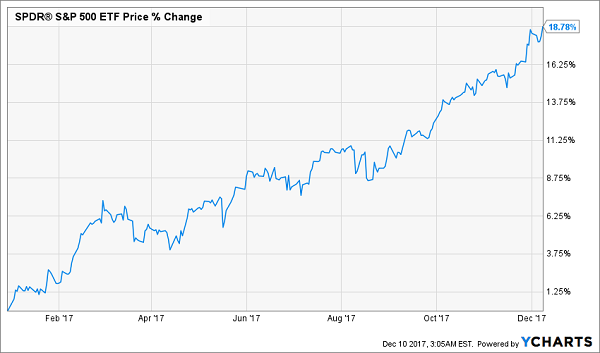 I've been beating the drum for stocks throughout 2017.…
Read more