The once unthinkable has happened: AT&T (T), a Dividend Aristocrat that increased payouts for 30 years, said it will cut its payout nearly in half.
The move is especially infuriating because, as recently as April, we were hearing a lot about why the company would likely hike its payout in 2021, and management had stood by the dividend.
That's now out the window—and the market's not happy.
Dividend Cut Sends AT&T on a Wild Ride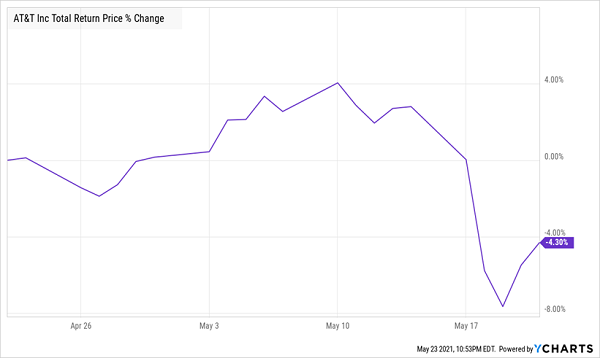 It just goes to show you that even companies among the vaunted Dividend Aristocrats fall from grace from time to time. We all remember back in 2017, when another sacred cow, General Electric (GE), slashed its payout in half, as well.… Read more