Need more proof this market is completely upside down? Look no further than this mess with Hertz Global Holdings (HTZ).
You likely know the story: the car-rental chain, run off the road by the coronavirus, filed for bankruptcy over the Memorial Day weekend. On the first trading day afterward, May 26, the stock fell to $0.56 … then soared 10X!
Investors Compete to See Who Can Lose the Most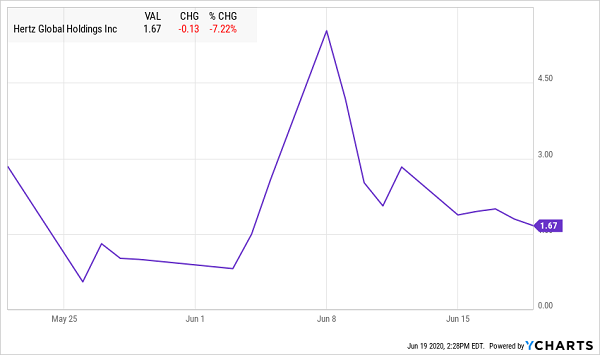 It's pulled back a bit since, but is still up 200% from where it stood right after its bankruptcy filing.
And get this: 159,000 of users of the popular Robinhood trading app owned Hertz as of June 19, according to Robintrack.… Read more