Today we're going to look at how we can play the market's "fear gauge"—known as the VIX, for a 7.5% dividend that's as steady as they come.
As you can guess, the VIX has been on the rise this year as the Fed-induced market selloff has deepened:
Fear Gauge Rises. A Plus for Our Dividends?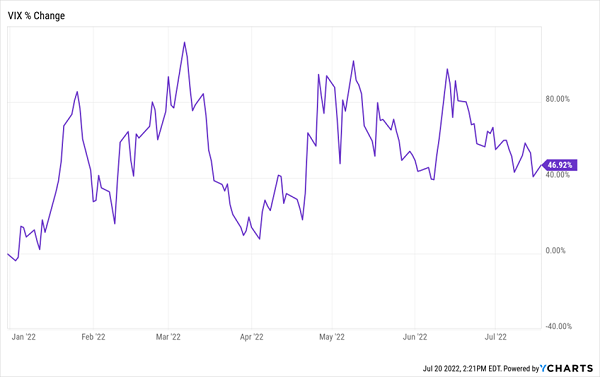 You can't outright buy the VIX, and even if you could, you wouldn't get any dividends from it. But there is an asset class that uses the higher volatility the VIX is showing us to generate extra cash, resulting in a higher (and safer) income stream for you: closed-end funds (CEFs) that sell covered-call options.… Read more