Let's assume that higher long-term rates (3%+) are here to stay. Can REITs (real estate investment trusts) and high rates co-exist? Or must there be just one winner in this suddenly one-sided tug of war?
After all, as the 10-year Treasury's yield has rallied, REITs have suspiciously suffered:
REITs and Rates: Oil and Water?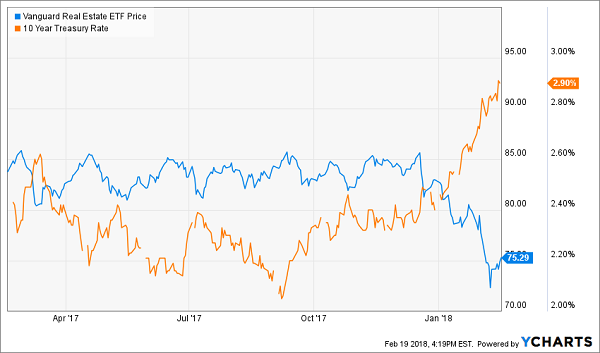 And the headline arguments against REITs during rising rate periods seem to make sense:
REITs need cheap money to grow, and
When risk-free assets pay more, income investors will buy them instead of REITs.
These knocks may apply to low-yielding shares, especially static payers, but they historically haven't applied to firms (REIT or otherwise) that have been able to grow their payouts meaningfully as rates have risen.…
Read more