Retiring on dividends. It's the income investors' dream, right?
It sure beats working for the rest of our lives!
Check out this July 2023 income summary, courtesy of Income Calendar, a nifty tool we built to project dividend income. I loaded up a 10-stock portfolio, featuring popular payers we discuss in these pages: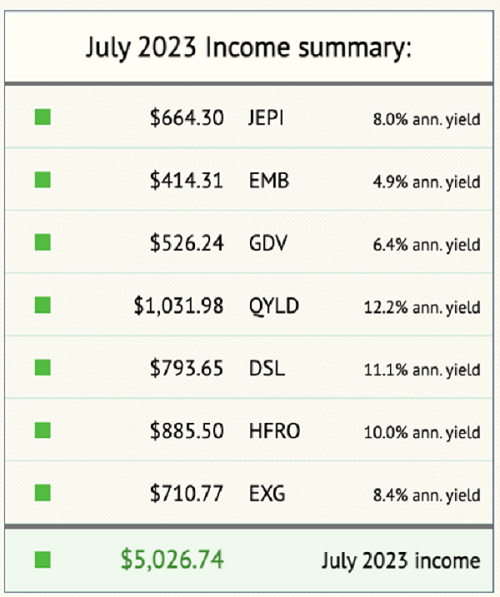 Source: Income Calendar
This is an "equal opportunity" collection of both picks and pans. Please, don't run out and buy Global X Nasdaq 100 Covered Call ETF (QYLD) just for its impressive 12.2% annualized yield. Let the Nasdaq bubble pop, at least!
QYLD buys the Nasdaq index and sells covered calls to generate income.… Read more