The "race to zero" heats up again. You've surely heard that Vanguard is now slicing and dicing its already-low fees and commissions. That sounds great, but in reality, the low-fee race is pennywise yet dividend-foolish for us income investors.
To retire on secure, high-yielding long-term investments, we actually prefer to pay a fair management fee. I'll outline this in a moment via a trio of secure 7% payers. Their generous yields tower above mainstream low-fee options: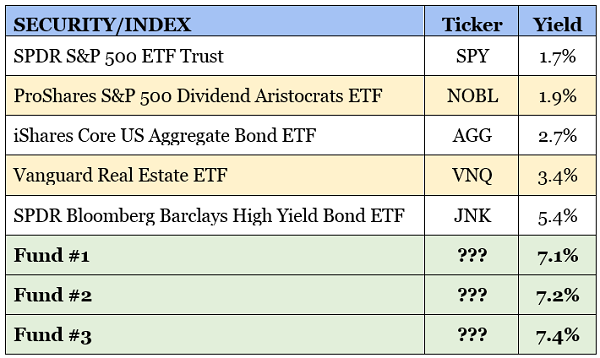 More on these three dividend funds in a minute. First, let's review why we prefer to pay for professional management.
Vanguard kicked off the new trading year by joining the "no-commission" fray that caught the likes of Charles Schwab (SCHW) and E*Trade (ETFC) by surprise in 2019.… Read more