Today I'm going to show you why this market isn't as spooked as you might think. Then I'm going to reveal the 1 sector (and 1 fund boasting an incredible 8.7% dividend yield) that's a screaming bargain now.
Let's start with the state of play as I write this.
Here's a question: of the 11 sectors that make up the S&P 500, how many do you think are negative for 2018?
If you said more than 5, the pessimism of the financial press has tainted your worldview. Take a look at this table:
5 in the Red, 5 in the Green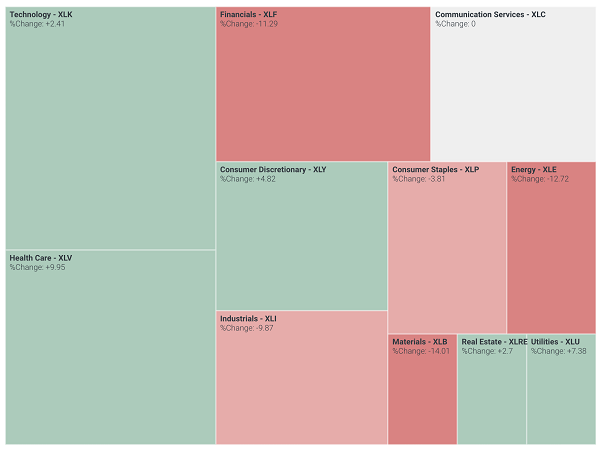 A close look at the 11 sectors of the S&P 500 is crucial, because we quickly see that 5 sectors are green, 5 are down and 1 is flat for 2018.… Read more