If there's one thing you can be sure of in investing, it's this: alarmists—whether they're bulls or bears—almost never get it right. And playing the contrarian angle is a great way to grab big gains and 7%+ dividends.
Think back to the days before the election: brokerages were warning of unprecedented volatility following the big day. I heard from some investors who sold most of their holdings right before voters went to the polls, terrified that uncertainty over the results would cause a crash.
Then something weird happened. The election ended, the result was close—and stocks surged.
Close Race = Big Gains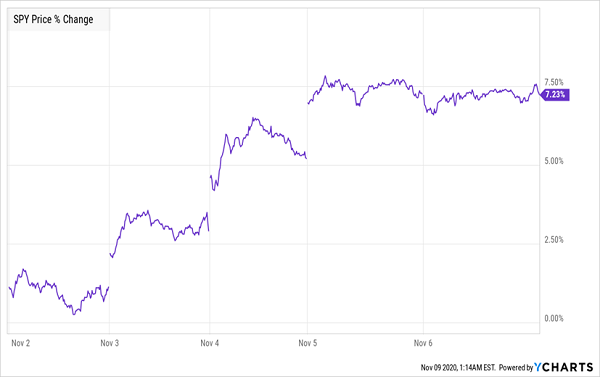 Why did everyone get it wrong?… Read more