Dividends or growth? Why choose when you can have both.
Take these firms with broad business moats and sustainable competitive advantages. They've showered their shareholders with raises over the past five years, delivering dividend growth from 100% to 1000% or better!
High Growth Dividends…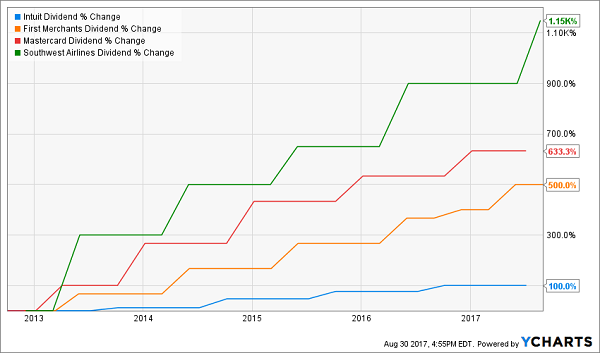 Yet these stocks still have modest current yields. Why? Because their share prices have soared along with their payouts:
… Power High Growth Stock Prices!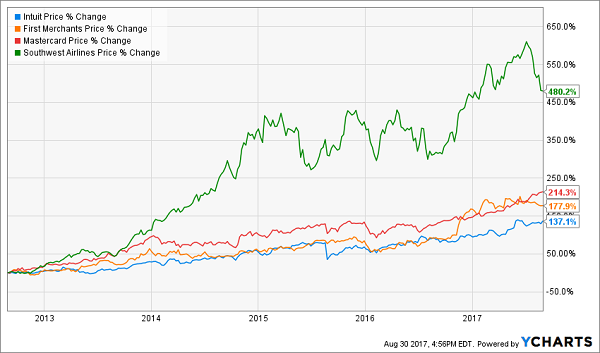 Everyone loves the dividend, but as you can see, investors usually don't give enough love to the dividend hike. Not only do these raises increase the yield on your initial capital, but also they often are reflected in a price increase for the stock.…
Read more