Don't panic.
One week ago, Elon Musk's SpaceX launched Falcon Heavy, catapulting the billionaire's Tesla Roadster into space. On the dashboard were two words made famous by Douglas Adams's Hitchhiker's Guide to the Galaxy: "Don't Panic."
(Read on and I'll tell you why you should make these two words your mantra these days; how the "smart money" is playing the selloff; and reveal the one investment you need to—calmly—sell now.)
How to Keep Your Cool When Others Lose Theirs
As Musk's Roadster orbited above, markets on earth were freaking out.
Look Out Below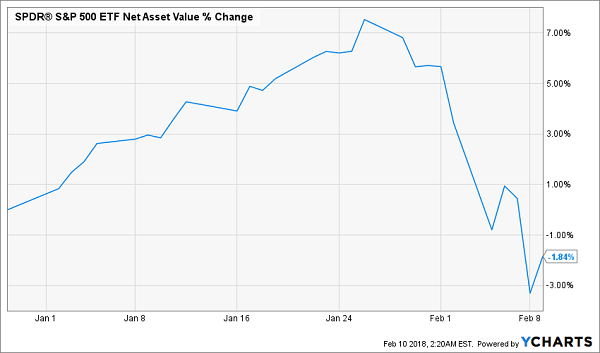 In a matter of days, the 7% gains stocks racked up in less than a month were gone.…
Read more