I hate to see folks trying to time this banking mess with regular stocks like JPMorgan Chase & Co. (JPM). Especially when they can easily swap their big-bank stocks for "preferred" dividends yielding 8% and up!
That's a far sight better than the magic trick mainstream investors are attempting, as they try to dodge into big banks like JPM at just the right moment.
JPM Looks for a Bottom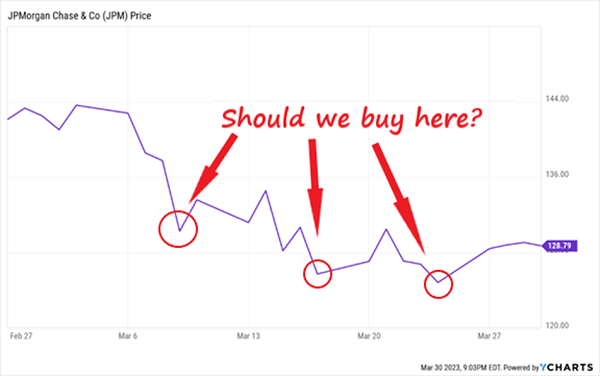 Worse, JPM only yields 3% today. And you and I both know that markets can thrash around for weeks looking for a bottom.
That's why, instead of squinting at price charts, we're calmly picking up some sweet "backdoor" dividends from these very same banks, but with a yield that's 173% bigger.… Read more