Imagine investing a million dollars and getting back … a pathetic $17,500 in income every year.
You don't have to imagine—because that's exactly what you'd get if you bought the typical S&P 500 stock today, which yields a sad 1.75%.
The worst part? That yield is a lot smaller than it was just 10 months ago, and down near 10-year lows as stock prices have ground higher:
Dividend Yields Scrape Bottom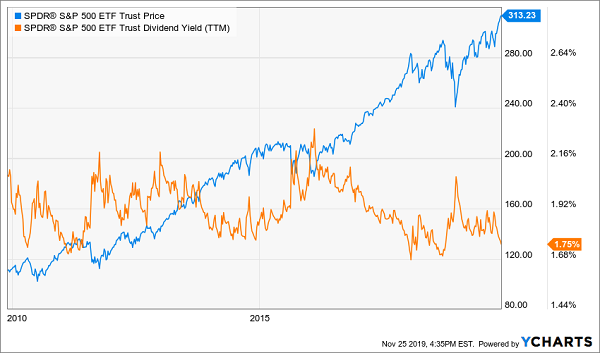 No wonder dividends get no respect!
But I've got good news: that 1.75% doesn't matter a bit to us. In fact, it's a distraction from the real opportunity I want to show you: a dead-simple, 3-step shot at a much bigger payout.… Read more