The market's historic bull run just hit a brick wall … and I couldn't be more excited.
I've had my eye on three robust dividend growers for months. And thanks to this pullback, they finally trade at attractive prices (and pay a blended 6.5% yield!)
February saw the S&P 500 decline for the first time since October 2016 – the month before Donald Trump was elected president. The index dipped 3.9% as every last sector dipped into the red. And with a little shove at the start of March, stocks have lost just about all their gains in 2018.
Stocks are Effectively Flat for 2018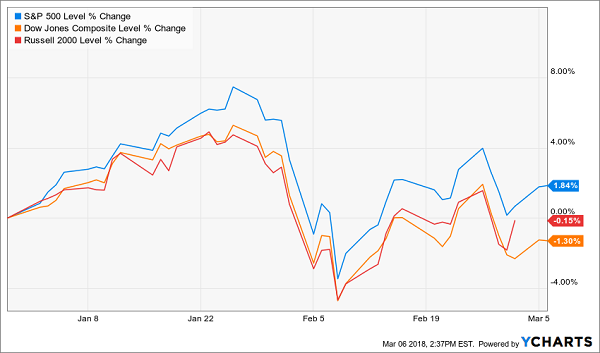 Compared to the past year-plus, it feels like blood in the streets, sidewalks and gutters.…
Read more