I'm not going to lie to you: this market is headed for a fall. And if you're caught holding the wrong dividend payers, you could be in for some serious losses indeed.
How serious? Well, the worst of the four stocks we're going to delve into below—Cracker Barrel Old Country Store (CBRL)—plunged 26% last year, much further than the S&P 500. If you hold this one, or the other dangerous dividend we'll discuss below, it's time to cut your losses and get out now.
Cracker Barrel Plunged in '22—a Sign of Things to Come?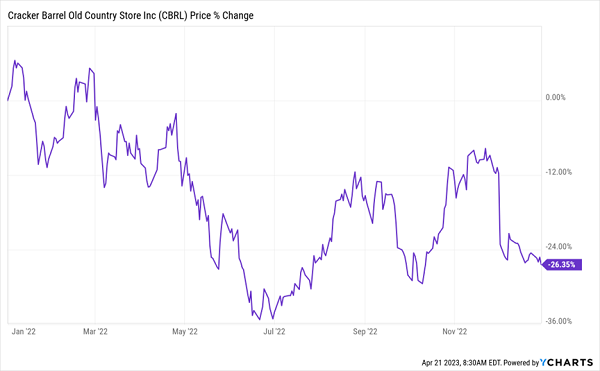 But we're not only going to sell today—we're going on offense, too.… Read more