We're just three weeks into 2020 and it's already a dividend wasteland!
Happy New Year! Enjoy Your 1.7% Dividend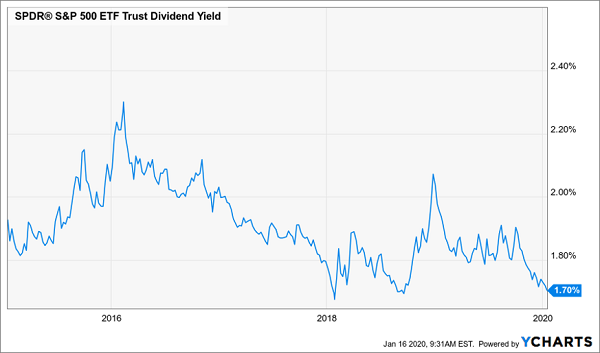 Drop $500K into the typical (miserly) S&P 500 stock today and you get a pathetic $713 a month in dividend payouts. That's no retirement; it might cover the cost of your commute and coffee on the way to your job as a Walmart (WMT) greeter—so long as you avoid going to Starbucks (SBUX)!
Treasuries? Forget it. At a 1.8% yield, we're not retiring on them, either.
No wonder I hear from so many investors wary of putting their cash in a market yielding less than inflation.… Read more