Lockdowns have been tough on real estate investment trusts (REITs). When April 1 hit, the rent stopped getting paid across the world. That's of course bad for landlords and, in turn, REITs and their investors.
Now it hasn't been all bad since then. Sure, old school retail and shopping malls are done—but we knew that already.
Check this out—it's the rent collected by the REIT sector for April, May and June. All of our newly completed "shutdown" and "re-opening" and "just kidding, we're closing again" months. Would you believe that apartment landlords collected 97.5% of their typical rents in June?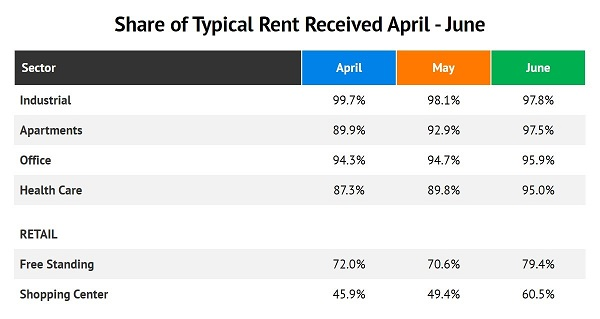 (Source: Nareit)
Yes you read that right.… Read more