I'm about to show you three potent investing trends that are being drowned out by the media noise. Then we'll uncover three snubbed funds set to ride these surging trends to big gains (hint: one of these buys pays an amazing 8.4% dividend!).
Let's get started.
Trend No. 1: A Still-Roaring US Economy
Take a close look at the chart below. See how every quarter in 2018 has been ahead of every quarter since 2015 by a mile?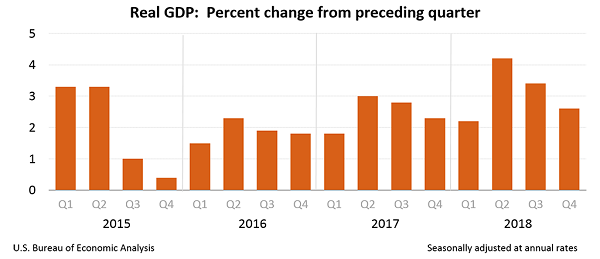 Here's the funny thing: despite that, 2018 gave us the first bear market in stocks since 2008.
It makes zero sense … and it's why I've been pounding the table on stocks since they started falling last year.… Read more