Chinese stocks have cratered, and that might have you wondering if there are bargains to be had.
If you invest in closed-end funds (CEFs), which regularly offer yields north of 7%, you may also be wondering if CEFs that focus on China might be worth a look now, too—especially as these funds' yields have popped as their prices have faded.
Let's dive into the current state of play in China and answer these questions. Further on, I'll give you my verdict on a China-based CEF throwing off an outsized 6.6% yield today.
Chinese Stocks Plunge: Value or Trap?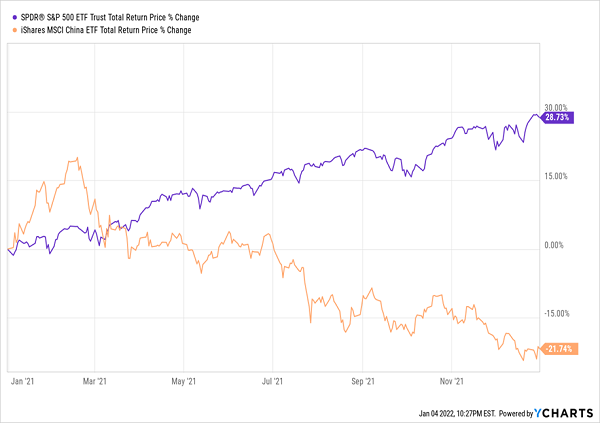 If you're wondering where the pull some value investors are feeling toward China is coming from, this chart explains it.… Read more