Inflation worries are everywhere, so let's dive into what's behind them—and what we contrarian income-seekers should do right now. The three steps I'm about to show you could hand you a lot of fresh dividend income and price upside, too—even in this (still) overstretched market.
First up—is inflation a real fear right now? Let's look at the numbers.
Inflation Rises Sharply …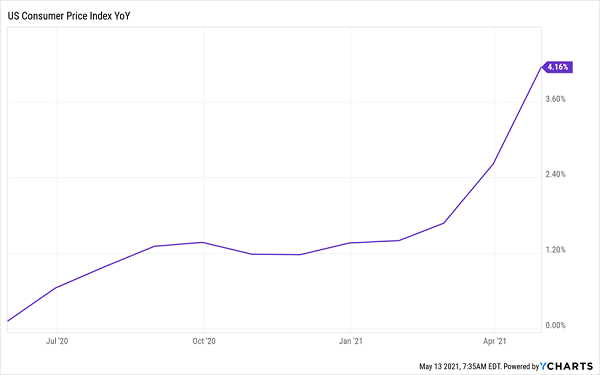 That chart—and shortages of everything from microchips to ketchup—sure seem to indicate that a continued rise in prices is on the way.
But there's a caveat: this chart compares today's inflation rate to that of the crushed economy of last year, not to mention those supply-chain issues, which are likely to get ironed out as more of the economy reopens.… Read more