If you're confused about the direction of interest rates, don't worry—Fed Chair Jerome Powell can't figure it out either!
And today I'm going to show you 4 "Powell-proof" stocks set to explode in 2019—whether rates take off or freeze in place. First, back to Powell.
An Epic Flip-Flop
You may recall October 3, when the Fed chief, momentarily forgetting his words can tank the market, said, "We're a long way from neutral, probably," in reference to rates.
Here's what followed:
Loose Lips …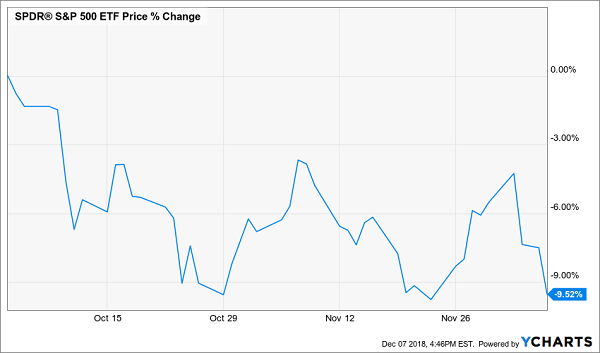 Powell has since changed tack. His new line? Rates are now "just below" neutral.
Traders betting through the Fed Fund futures market took the bait.… Read more