With the market melting down, dividend stocks have built-in cushions. Unlike profitless tech shares, which rarely pay, our dividend payers' yields go up when prices go down.
The result? Stronger price action for our favorite yield plays, thanks to attention from NASDAQ refugees.
But we need to be extra vigilant about dividend cuts. They, after all, provide a sickening "double whammy." We lose our cash flow and some capital as the shares get repriced lower post-cut. And the drop can be even worse in panicked markets like today's.
AT&T Investors Suffer Over and Over—From 1 Dividend Cut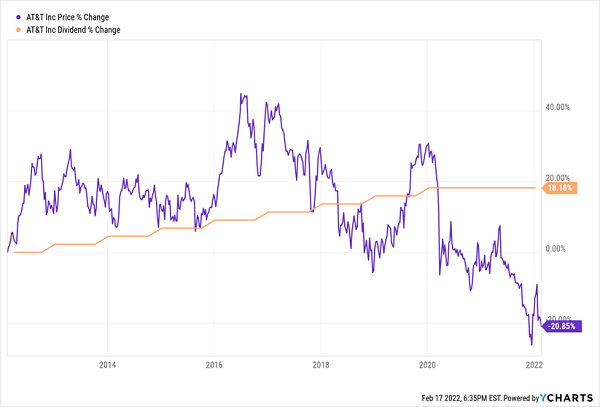 AT&T (T) is a prime example.… Read more