Remember when I said there were more than 2,400 closed-end funds, mutual funds and ETFs beating the S&P 500?
Well, today we're going to dive into three of those funds. Unlike many of their cousins, these aren't one-hit wonders.
All three boast outsized dividend payouts far larger than those of any S&P 500 stock: all the way up to 8.3%!
They also give you instant diversification and world-class management. You can see that in each fund's stock-picking prowess, which is translating into gains that crush the S&P 500 SPDR ETF (SPY):
Leading the Index by a Mile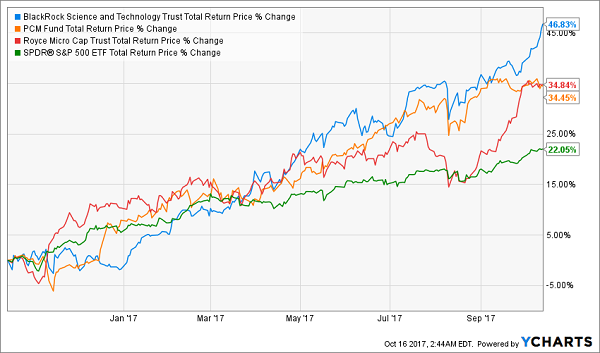 So let's dig deeper to see how these funds tick and what place they might have in your portfolio.…
Read more