We aren't falling for this "head fake" oil plunge. Instead we're buying what I like to call the "Biden barrel discount"— grabbing beaten-down oil stocks with surging dividends!
I'll drop two tickers primed to ride oil's next bounce higher in a second. First, though, here's what I mean by the "Biden barrel discount":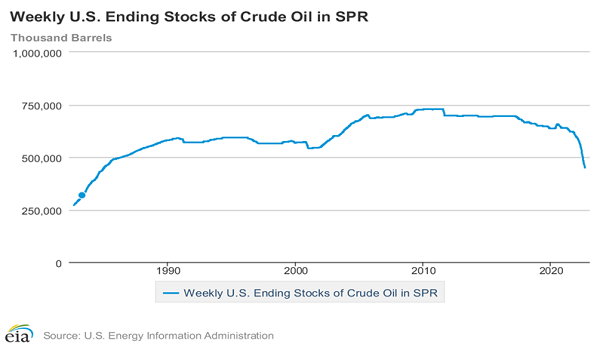 Sure, oil has pulled back on recession worries, but the US has also been releasing crude from its "emergency" supply, the Strategic Petroleum Reserve (SPR). A cool one-hundred million barrels have been released in the past 12 months.
We've been buyers of the energy-price dip because:
The SPR release—or our "Biden barrel discount"—can't  go on forever.