Have real estate investment trusts (REITs) finally "decoupled" from rising interest rates? In other words, has the popular (but untrue) "rates up, REITs down" reasoning been busted (again)?
For those of us who have been waiting for the stock market's landlords to carve out a bottom before buying anything new, we may be back in business:
REITs Finally Rising with Rates?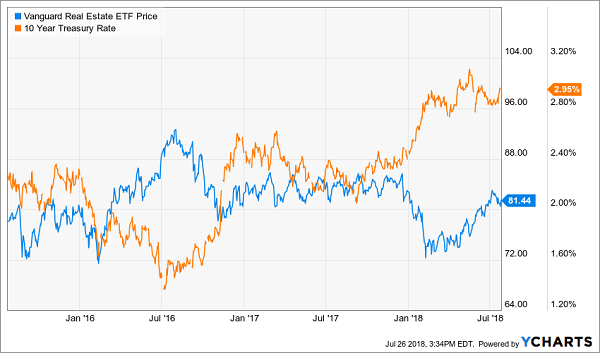 Regular readers know that the best REITs do just fine as rates rise. That's been the case historically, and they'll rally again this time around.
Why? Because elite landlords simply keep raising their rents. These higher cash flows translate to higher dividends, and higher stock prices, regardless of what the Fed is up to.…
Read more