Real estate investment trusts (REITs) as a group have been kicked to the curb this year. The sector has returned negative 1.3% including dividends—third-worst among the S&P 500's 11 sectors, and miserable showing compared to the index's 16.5%.
But note that I said "as a group." Some landlords are doing just swell.
The secret to REIT picking, right now, is to identify the companies that are still collecting payments like it's 2019.
Here's NAREIT's most recent rent-collection data, covering rents collected between April and September—all of our newly completed "shutdown" and "re-opening" and "just kidding, we're closing again" months.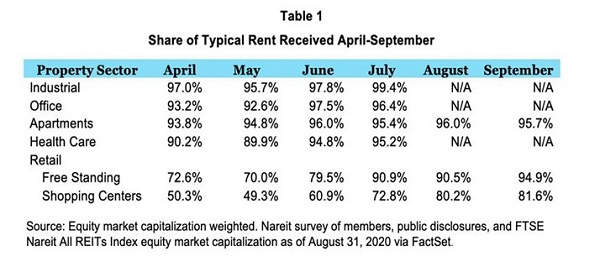 Source: Nareit
You'll notice that NAREIT didn't bother calculating some categories.… Read more