That dip didn't last long, did it?
The S&P 500 is back around 2,800, the Dow is back around 26,000, and stocks – which frankly were never really "cheap" even in the December doldrums – are back to being hilariously overpriced. And that's a problem on two fronts.
It makes finding values – an important aspect in collecting big total returns – exceedingly difficult.
The more richly stocks are priced, the harder they can fall, making dividend landmines more plentiful in the current environment.
How bad is it out there?
Here's a look at the short-term, which shows valuations are clearly back to their pre-dip "normal."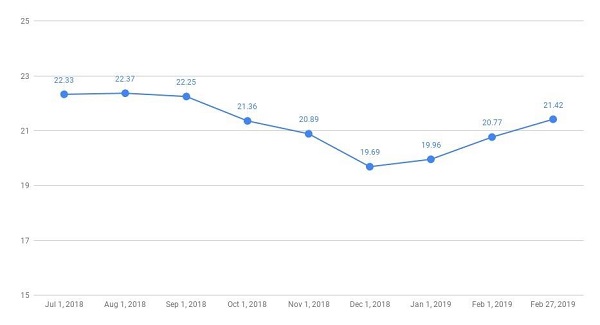 Data Source: Multpl.com.… Read more