Let's face it: brands are dead—and that's terrible news for the 4 household names (and their landlords) we need to talk about today.
Research from Scott Galloway, founder of digital-research firm L2, tells the tale.
Galloway looked at the 13 S&P 500 stocks that have beaten the market for five straight years and found something shocking: just one, Under Armour (UA), is a consumer brand.
And as Galloway points out, there's no way UA will keep that run going.
UA: The Last Brand Standing—for Now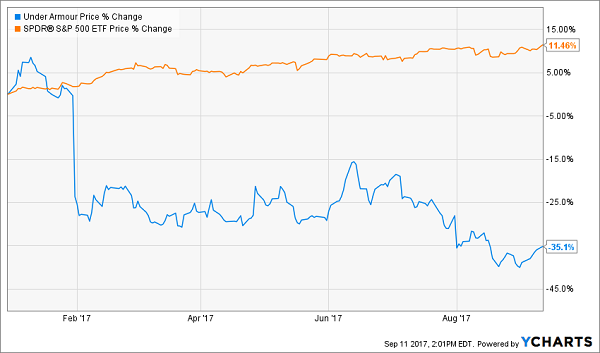 The other 12 names on the list are mostly innovators that have sliced into old-school businesses and flipped them on their heads—think Facebook (FB), Salesforce.com (CRM) and, of course, Amazon.com (AMZN).…
Read more