This crisis has caused a lot of folks to develop a crippling fear when it comes to REITs: they see the beating mall owners like Simon Property Group (SPG) have taken and swear REITs off for good.
To be sure, SPG took it on the chin in March, and has not gotten up:
Simon's Business Model: Broken for Good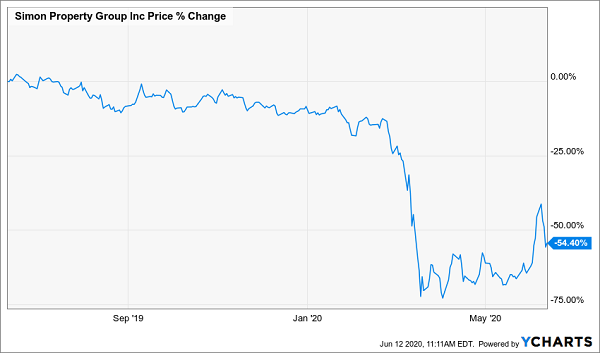 But way too many people think REITs are about shopping malls, and that's about it. It's too bad, because this first-level thinking causes them to miss out on a lot of upside—and dividend growth, too.
Beyond the Mall
Members of my Hidden Yields service know better: we wanted nothing to do with mall landlords before this crisis, because Amazon.com… Read more