Every so often, a CEF Insider subscriber asks if I see oil-related closed-end funds (CEFs) as solid income plays. You might be wondering the same, given the surge in oil prices—and oil stocks—since the start of 2019.
Today we're going to answer that question. Along the way, we'll uncover an energy CEF you need to steer clear of, no matter how you feel about oil.
Let's start by making a quick run through history: what would have happened if you invested in energy CEFs over the last few years?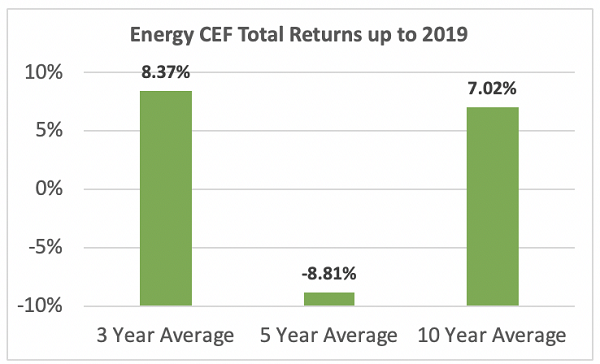 Source: CEF Insider
While the last three years have seen a decent average annualized return, and a negative return if you got in five years ago.… Read more