If the virtues and importance of dividend growth weren't etched into your brain already, let's consider February's example. (Then we'll outline ten imminent hikes coming in April.)
About a month ago, shortly before the market reached full correction mode, I outlined the problem low-growth dividend stocks would have against rapidly rising Treasury rates – and why it's vital that we monitor the dividend growth of current and prospective holdings.
Within a week, yields quickly leapt to nearly 3%, and currently sit close by at about 2.9%. On cue stocks crashed: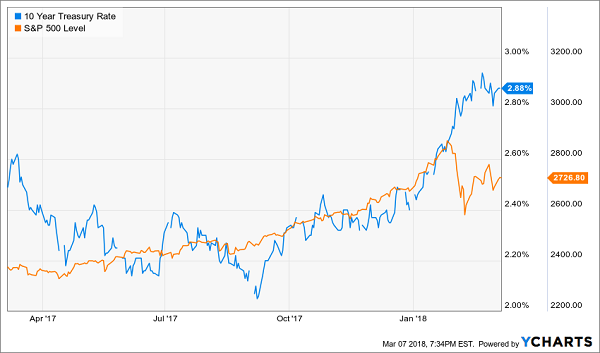 The lesson here is twofold.
For one, if interest rates continue to climb, life becomes more difficult for corporations across the board.…
Read more