Interest rates are soaring—so dividend stocks are yesterday's news. Right?
Yes and no.
While some double-digit paying dogs should be sold immediately, other dividend growers should be bought today for 25%+ upside in 2018.
The truth is, the 10-year Treasury yield's recent run to 2.7%, a 13% rise since January 1, has tapped the brakes on the stock-market rally and hit high-yield plays like REITs hard.
10-Year Rises, High-Yielders Wobble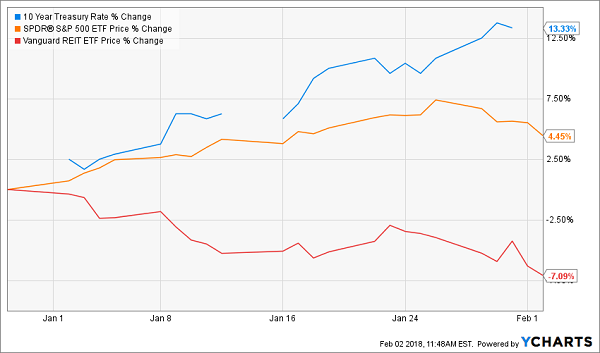 If you hold high-yielders in your portfolio, you likely know what I'm talking about.
So should you be worried? No way.
In fact, now is the time to buy. I'll show you 2 dividend plays that should be high on your list shortly (including a bargain real estate play with a 5.5% yield and incredible dividend growth).…
Read more