The trade-war panic is in full retreat—and it's left us three ridiculously cheap funds set to soar even higher than the market in the coming months.
Best of all, we'll bag some very nice dividends from this trio: I'm talking outsized yields up to 7.4%!
Before I show them to you, let's talk about why the market looks set to head higher.
Right now, the SPDR S&P 500 ETF (SPY) is up 18.3% for 2019. This sounds too good to last, but keep in mind that this jump started near the depths of the late 2018 correction—a low level.
That makes the year-to-date number misleading; a longer-term view shows signs of consistent and slow recovery from 2018's major volatility:
A Steadying Market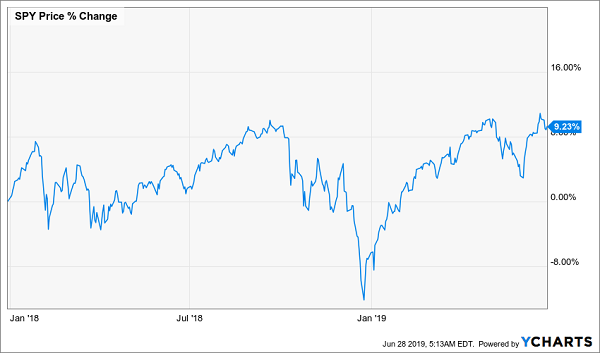 There are a lot of reasons for this, but the two most important ones are good signs for stocks.… Read more