Utility stocks—the "OGs of dividend payers"—have sailed through 2022. We'll highlight seven of them, yielding 4% or more, in a moment.
By the way, this sector-at-large has returned 4%, including dividends, year-to-date (YTD). While that may not make us rich, it is the best record on the scoreboard this side of energy: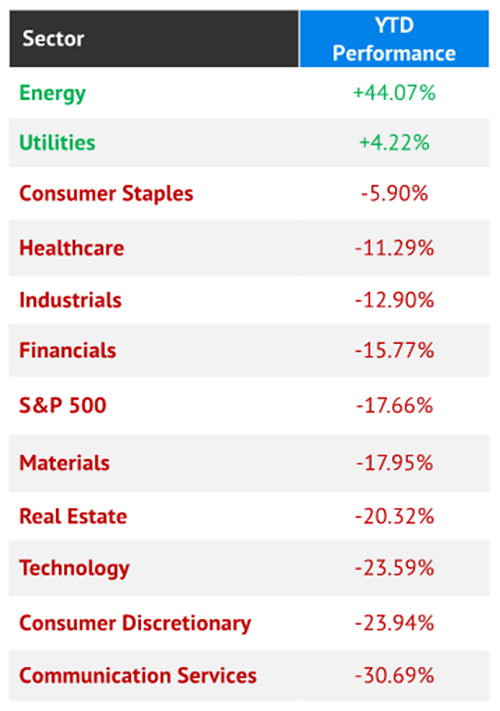 Why utilities? As always, these stocks pay and they don't drop as much in price as the broader market. A useful quality in a dumpster-fire market.
Utilities are expensive, however, They currently trade at nearly 21 times forward earnings—near their highest forward P/E in decades and well above the S&P 500 forward P/E of 17.7.… Read more