We contrarian dividend buyers love it when an insider loads up on their own (ideally washed out!) stock. Especially when that stock is:
Throwing off its highest yield in years.
Growing its payout at a 9% annualized rate, and …
Tied to one of the biggest megatrends there is: our never-ending addiction to mobile data.
We're seeing all three of the above with cell-tower REIT Crown Castle International (CCI), which has been knocked down some 37% in this selloff. That's driven its yield up to 4.4%—just a shade below all-time highs!
A Megatrend Stock With a Mega-Yield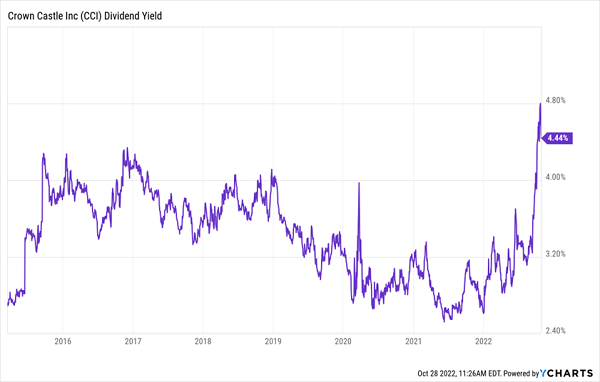 The insider? One Matthew Thornton III, a member of Crown Castle's board who has a lot of skin in the game.… Read more