These days, everyone's in a tizzy about rising interest rates. But what if I told you that this panic is overblown—and it's setting us up for some very nice windows to buy some top-quality high-yield funds throwing off payouts of 7% and up?
Why do I think it's overblown? We'll get into that below. But before we do, we should be careful to acknowledge that the early-2022 "crash" pundits are bleating about isn't much of a crash at all:
You Call This a Crash?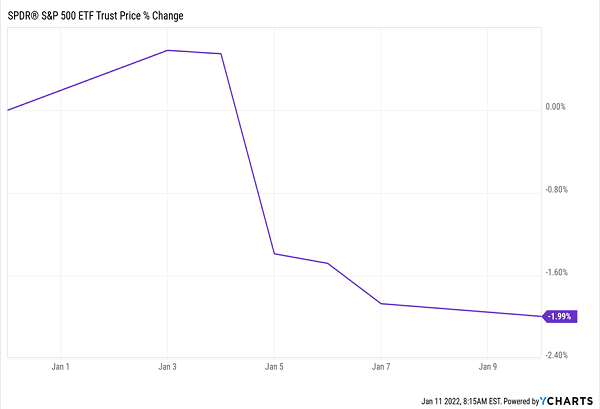 The S&P 500 is down less than 2%, and while that isn't great, it isn't terrifying, either, especially when we zoom out just three months.… Read more