A little over two months ago, in an article for Contrarian Outlook, I spotlighted a nice short-term buying opportunity in the PIMCO Global StocksPlus & Income Fund (PGP).
PGP, with its 9.4% current dividend yield, is one of the most popular PIMCO funds, but it is one with a checkered past. And by checkered, I mean this:
Not for the Faint of Heart!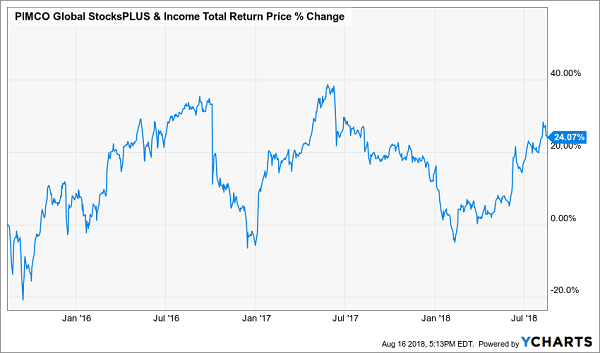 With up and down swings of 20% and more in a matter of months, PGP is a really volatile fund. And note those big dips in mid-2016 and mid-2017. There's only one reason why huge drops like those appear for a closed-end fund (CEF) like PGP: dividend cuts.… Read more