Today I'm going to show you a quick trade you can repeat over and over for an 8% gain in just over 2 months (or 40% annualized!).
How do I know?
Because this is exactly what happened with the PIMCO Global StocksPlus & Income Fund (PGP), which I urged Contrarian Outlook readers to buy in June and then sell in August.
A Fast, Easy Gain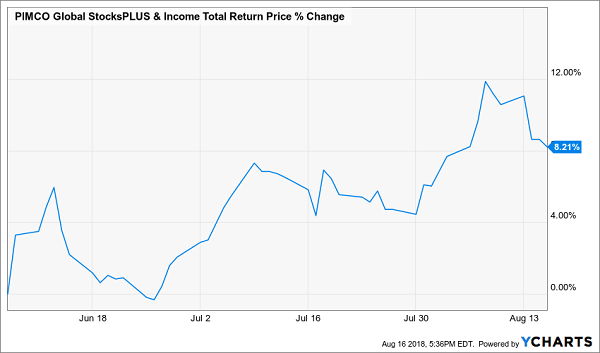 So how was this win so easy to call the last time around, and how can we ride PGP and other funds to the same—and even bigger—gains in the future?
Let's start at the beginning.… Read more