Remember seven months ago, when investors were freaking out over North Korea and a future trade war?
They were also wringing their hands over popular volatility funds like the VelocityShares Daily Inverse VIX (XIV), which blew up in February and destroyed millions of dollars of invested cash.
All of these shocks sent the S&P 500 tumbling over 10% in a matter of days!
But if you sold off then, you missed out on huge profits:
The High Cost of Giving in to Fear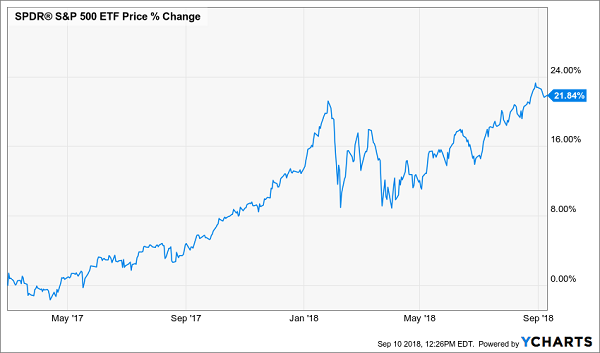 This chart makes it pretty clear that dumping stocks on scary headlines is a terrible idea. But that doesn't stop a lot of investors from making this same mistake over and over.… Read more