It's one of the first questions readers usually ask me:
"Don't closed-end funds' high dividend yields make them dangerous?"
It's a good question, with CEFs offering yields of 8% or more. It's also a general (but far from certain, as I'll explain shortly) rule that higher yields bring a higher risk of a dividend cut.
Take Frontier Communications (FTR), a stock my colleague Brett Owens sounded the alarm on in April.
The telecom provider was yielding a whopping 16% before it slashed its dividend in June 2017. The stock plunged when the cut was announced:
Slashed Dividend, Slashed Share Price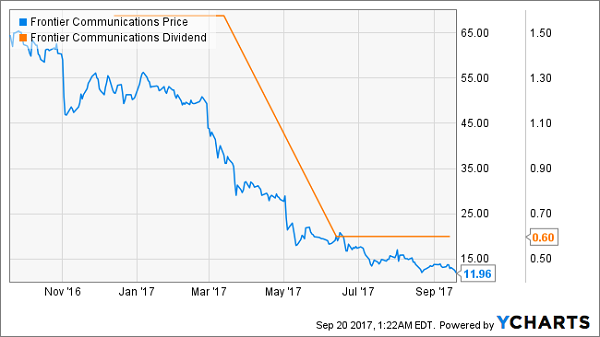 FTR is yielding a whopping 20% now, thanks to its collapse in price (because you calculate yield by dividing the annual dividend rate into the current share price).…
Read more