If you're worried inflation will sideswipe your portfolio, well, you have good reason to be.
Because make no mistake, rising prices will be the story of 2018. And if you want to protect your portfolio, you need to act now. I'll show you how a little further on.
First, let's go toe to toe with the inflation boogeyman, and see what kind of punch we can expect him to pack this year.
A Growing Threat
Starting late last year, the consumer price index (CPI) jumped, and the increase is accelerating as we start 2018.
Prices Heat Up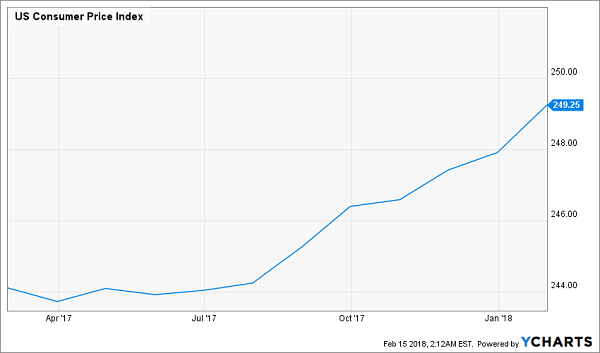 Of course, that's probably not news to you; it's been covered daily in the media.…
Read more