If you've read the headlines about tech's woeful slump in the past couple weeks, you might think stocks are out of favor.
You'd be wrong—and this chart proves it:
Forget the Headlines: Stocks Are Rolling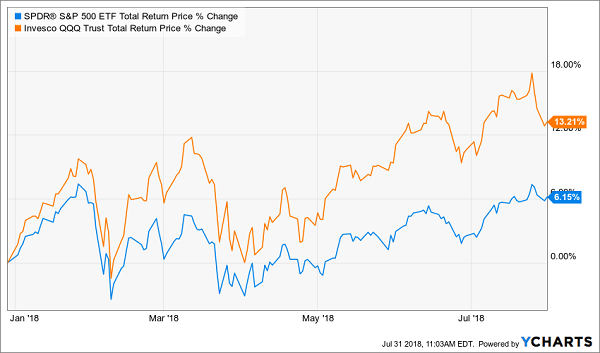 After February's gut-wrenching plunge, the S&P 500 has more than recovered and is up 6.2% year to date. If this trend continues, we're looking at a 12.4% return on the year.
But look at the orange line above—that's the tech-benchmark Invesco QQQ Trust (QQQ), which is up 13.2% year to date, even after this latest correction in tech. That adds up to a monstrous 26.4% return for 2018 if that trend continues.…
Read more