If you've held Apple (AAPL) for a long time, you're probably feeling pretty smug. And you should—the stock is way up over just about any time period and has nearly doubled in the last five years:
Apple's Sparkling Performance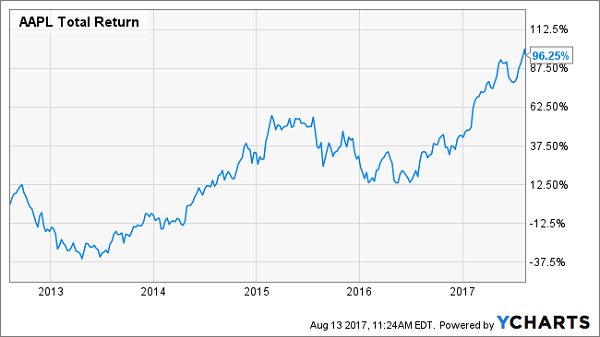 Clearly, Apple is an amazing stock. But what if I told you we can top that 96.3% gain in the next five years?
All we have to do is go someplace most investors aren't. I'm talking about high-yielding—and almost totally ignored—closed-end funds.
The three I want to show you today are the PIMCO Dynamic Income Fund (PDI), the Tekla Life Sciences Investors Fund (HQL) and the Western Asset Mortgage Defined Opportunity Fund (DMO).…
Read more