If you're still fearful about stocks as we pick up the pieces from the market's grim October, let me ease your mind with one chart:
Stocks Still a Long-Term Winner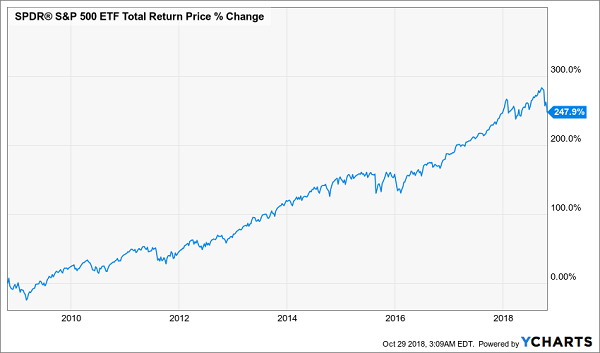 As you can see, that's the market's return over the last 10 years. As you can also see, stocks have returned nearly 2.5 times a person's original investment in just a decade! Few other investments can make that claim.
The real problem? Income.
The average S&P 500 stock pays a lousy 1.9%, but let's say you need 8% of your portfolio in monthly income to pay your bills in retirement. If you buy the popular SPDR S&P 500 ETF (SPY) and withdraw 8% monthly, you'll be forced to sell in a falling market like the one we've seen.… Read more